We are open for business again
Now that COVID restrictions have been lifted, we have re-opened and are able to provide flight instruction in our own aircraft or in our customers' aircraft, with appropriate measures for COVID safety.
Please contact us by email in the usual way to discuss your training requirements.
Rate One Aviation – Europe's leading PPL Instrument Training Specialist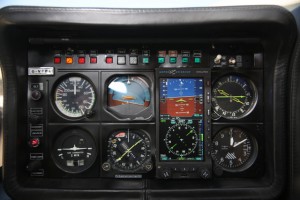 We are a small, highly specialist organisation providing advanced pilot training, mostly instrument flying training, for private pilots. We have no involvement in basic PPL training or commercial training. From January 2021 we provide training for UK FCL ratings and have not sought approval as a training provider for the EASA instrument rating.
Gaining a full UK FCL Instrument Rating is easier with the new Competency Based route. Unlike the previous standard 50 hour courses, the duration, format and content will vary according to each pilot's skill and ability. We customise and adapt training to suit each individual, maximising the value of time spent. We operate seven days a week and can accommodate scheduling across several separate intensive blocks to fit in with your own availability.
You will need to provide a suitably-equipped aircraft, either SEP, MEP, or SET. If you require training on its avionics fit, we are able to provide this tailored to your requirements and those of the IR skills test. We have a small but well-equipped and modern classroom. We have a strong sense of commitment to our students, and once we start training we make ourselves freely available for email, phone and teleconference discussions and briefings.
Our instructors have been hand-picked for their wide experience of instrument instruction with private aviators. We have examiners on-staff who are authorised to conduct IR revalidations and renewals.
For pilots seeking to embark towards an Instrument Rating for private use, there is no better organisation to address your needs. For those seeking more detailed introductory information, we recommend our comprehensive 250 page book "European Instrument Qualification Handbook". The scope includes explanations of all the different ratings available, what's involved in qualifying and what you can do after passing.
Download a copy free of charge by registering for access to our Members Area.
The next step would be to sign up for the theory knowledge course with one of the approved providers. After passing the exams, you will be ready to commence flight training.
At any stage, you can spend a day with us to understand what will be expected from you.
We are happy to advise on the choices open to you by telephone. Contact us by email and we'll call you back when mutually convenient.