Use Your Aircraft
Obviously this has the benefit that you are familiar with its characteristics.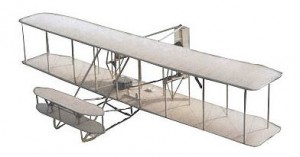 It must fulfil a few non-negotiable requirements if it to be used for a test.
It must be legal for IFR in UK airspace. This implies an ADF, DME, VOR, an approved GPS with a current database, 8.33kHz radio and Mode S transponder.
Dual brakes.
The flight manual and its supplements must be up to date, any IFR restrictions in the manual complied with
If non-EASA registered (e.g. N reg) it needs a permit for flight training.
It must be insured for flight training and the skill test
The last maintenance must have been signed off by a licensed engineer (i.e. no pilot maintenance for the previous 50 hour check)
Strongly recommended aspects:
An RMI rather than a fixed card presentation for the ADF.
An autopilot which works in both altitude hold and heading modes.
Low gear and flap limiting speeds.
There is no longer any requirement to fit screens; a simple hood or foggles will suffice for both training and the skill test.
The mythical pricing differential
Our customers are always welcome to use their own aircraft but don't think it is certain to save you money, especially if it's a group owned aircraft. We would only charge instructor time at our standard rates.
Consider that:
You may well incur additional flight training if it's not fully equipped.
It may take a little time to establish the exact operating procedures and power setting that work best in the test scenario.
You will have to position the aircraft a number of times and the day you arrive and depart are less effective learning days.
Scheduling with a group aircraft may mean delays and added cost.
Pilots think they will find learning easier in a familiar aircraft but we find in reality that this is rarely true. It makes it harder for them to break very familiar habits which are not helpful for the skill test. So by all means use your own aircraft because you think in the long term you will be a better instrument pilot in it, but don't assume it will cost you a penny less.